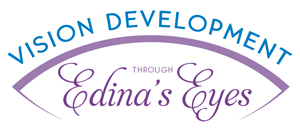 ---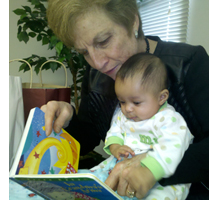 Visual skills are learned through a developmental sequence of movement and processing skills, starting in infancy (and before). Your infant's and toddler's development has tremendous impact on his performance and abilities in his school years to follow.
Huge advances in vision development take place. Sharper visual acuity (details) and improved eye coordination occurs.
OBSERVATIONS:
Your baby starts tracking your face and other objects more consistently
Shifts gaze from one object to another without having to move their head
Light sensitivity may be apparent
Eyes may cross or wander, but not as frequent
Begins to grasp for toys and objects
OTHER DEVELOPMENTAL MILESTONES:
Begins to babble
Imitates some sounds
Brings hands to mouth
Turns head to the direction of the sound
Sits up with support
May start rolling over
HOW TO ENCOURAGE DEVELOPMENT: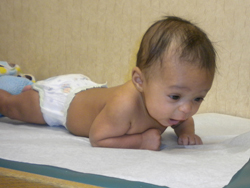 Add new items to their room or change the location/direction of their crib.
Talk to your baby as you walk around the room.
Put your baby on his stomach when he is awake for "tummy time." This helps your baby develop better neck and visual control.
Sending kids to school with vision problems is like going to work without the primary resources that you need for your job. Developmental visual skills are an essential part of school readiness.